Capacitación
The training center is located on the territory of the ENTROPIE factory. The capacity of the training center allows for the training of more than 30 people at a time. In one space two functional zones are organized: a conference hall and a training center. The class is equipped according to modern requirements. Training is in English.
The main goal of the training center is to help specialists of operational, installation organizations and design institutes in developing engineering solutions based on ENTROPIE boiler equipment taking into account its technical advantages.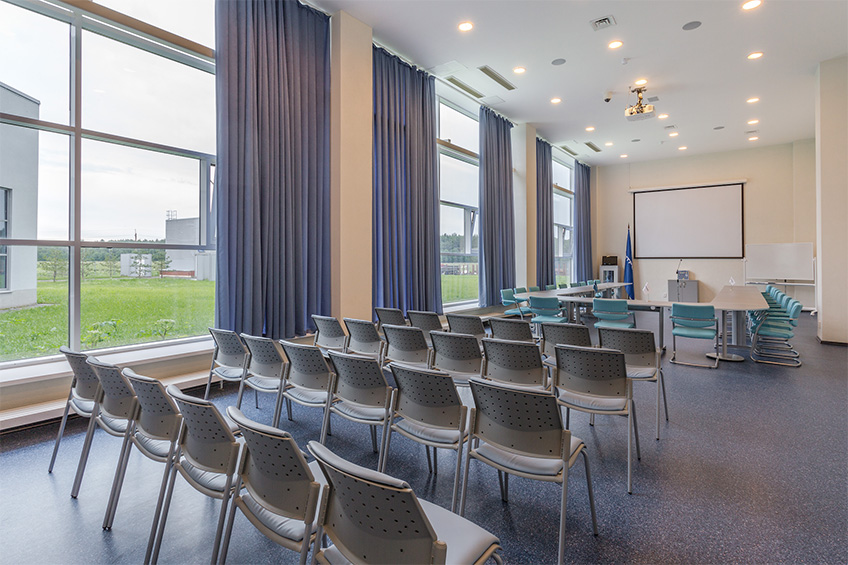 Directions of training sessions:
• Automation ENTROMATIC for hot water boilers;
• Automation ENTROMATIC for steam boilers;
• Steam-condensate systems;
• Technical solutions on the basis of hot-water boilers ENTROPIE TT 50, 100, 100.01, 100.02;
• Technical solutions on the basis of hot water boilers of high power ENTROPIE TT300;
• Operation of small and large capacity boilers;
• Boiler installations of small and large capacity.
Training sessions are of an interactive nature. Great experience, qualification and professionalism of our specialists will allow participants in the learning process to get answers to all questions of interest.
Each lesson includes a tour of the ENTROPIE plant, where you can see the various stages of boiler production.
At the end of the seminar, participants are issued a certificate of completion of training at the ENTROPIE enterprise.
Training is conducted in English.